The topics of environmental protection and sustainability have gained importance in ski resorts worldwide – and not just since the last winter with little snow.
 
With the world's first hydrogen-powered snow groomer, the Italian company PRINOTH, manufacturer of snow groomers, crawler carriers and vegetation management vehicles and equipment, is making an important contribution to sustainable slope preparation. The hydrogen is stored in tanks that are mounted on the back of the vehicle. The tank system (700bar) has been developed by Argo-Anleg.
 
The LEITWOLF h2MOTION has been developed with two different powertrains – a fuel cell and an internal combustion engine. The fuel cell version is powered by an electric motor that draws its energy from a hydrogen fuel cell making the machine emission-free. With its impressive output of 544 hp (400 kW), this LEITWOLF h2MOTION is even more powerful than the classic diesel model. The other version of the concept vehicle is equipped with a hydrogen internal combustion engine developed by FPT Industrial. The 13 liter, six-cylinder engine delivers 460 hp (338 kW), 2,000 Nm of torque and is carbon-free.
 
Mounted on the back of the vehicle, the LEITWOLF h2MOTION with hydrogen internal combustion engine carries a tank system from Argo-Anleg. For this purpose, the German manufacturer adapted tank systems developed for trucks and ships according to PRINOTH's individual requirements. "In close cooperation with the engineers from PRINOTH, we developed a practical and everyday solution in a short time of only 7 months," says Jan Andreas, Managing Director of Argo-Anleg GmbH. "The special challenge in this project was the interfaces. We had to integrate our technical components into an existing vehicle concept and connect them neatly with the control technology of the LEITWOLF."
 
The result: The LEITWOLF h2MOTION not only impresses with its technical data, but also with its design. The hydrogen components are neatly integrated both functionally and aesthetically. Moreover, at the Audi FIS Ski World Cup Ladies Night Slalom Flachau 2023 (Austria) the concept vehicle was part of the fleet that prepared the slopes.
 
In addition to the hydrogen tanks, Argo-Anleg is supporting PRINOTH in refueling the snow groomer by providing a "mobile refueling station" from Wesel, which compresses the hydrogen from a trailer to the vehicle up to 700bar.
 
The hydrogen infrastructure for the future of snow grooming comes from Wesel in the Lower Rhine region, a flat region compared to the Alps that has not yet been associated with the ski resorts of the world. That is now about to change.
LEITWOLF h2MOTION with hydrogen tank system from Argo-Anleg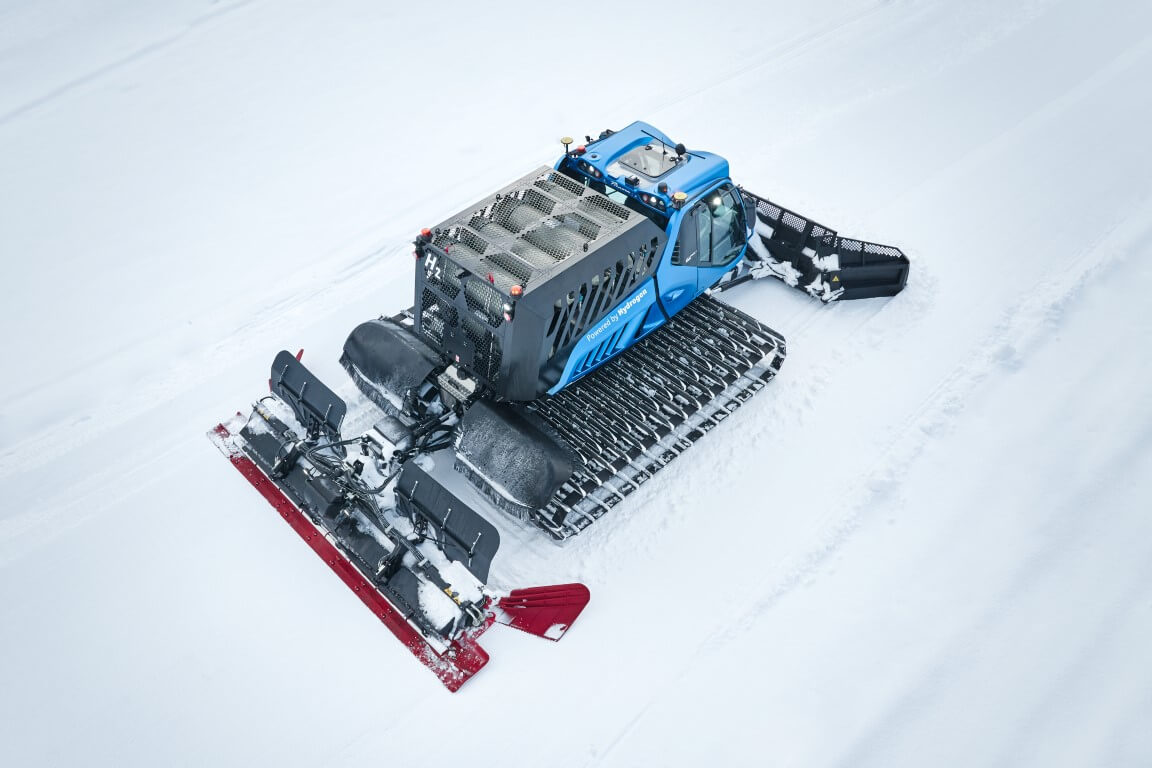 © Prinoth
Schematic representation of the Argo-Anleg H2 filling station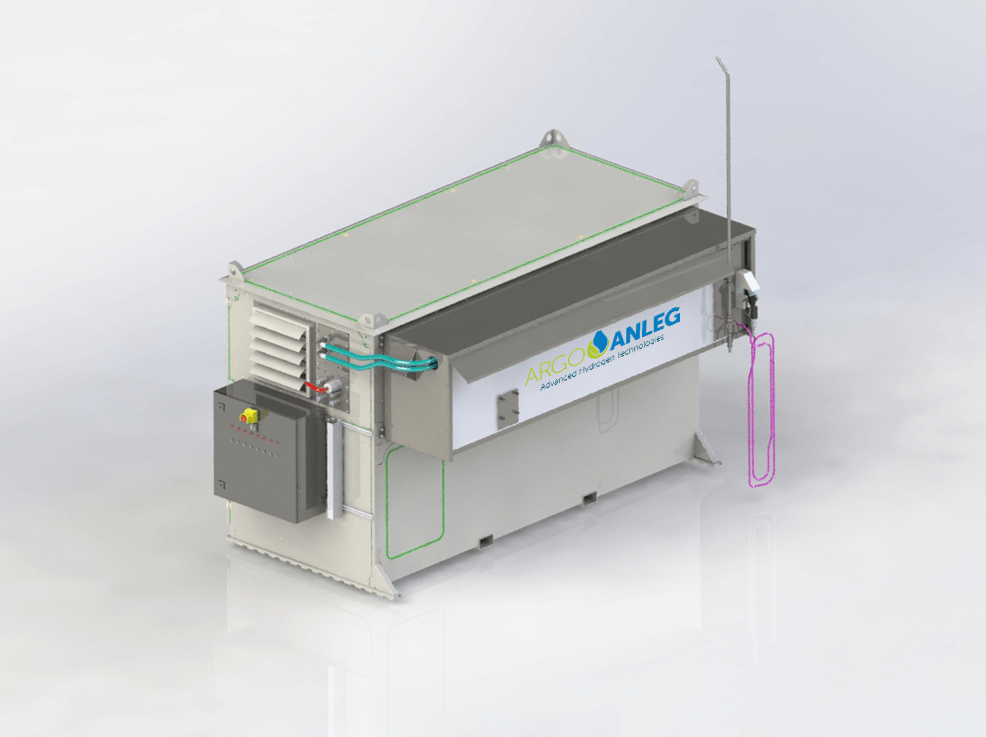 © Argo-Anleg GmbH